Google vs Apple is a tussle that gets me more riled up than watching WWE Smackdown Title Championship as a kid. Alphabet even surpassed Apple's market share for a brief period in January this year. And they're far from done. 
While Chromebooks outsold Macs for the 1st time in the US, Google Assistant is kicking Siri's ass. Siri won't even tell you if it rained yesterday, Google Assistant, on the other hand, will tell you who designed the Statue of Liberty if you're just standing next to it.
This is just one part of Apple's problem. Player three has entered the game.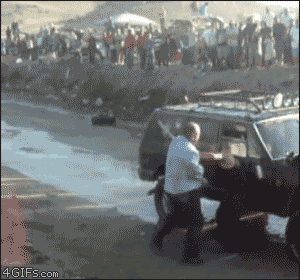 Most of Siri's original creators have now moved away and created a voice-controlled AI platform called Viv. Viv is the flying dude in the gif above. Viv will tell you if it will be warmer than 70 degrees near the Golden gate bridge after 5 PM the day after tomorrow.
You just gotta ask.