The Crosstalk publication on Medium is live. Click on follow and get notified every time we post high quality content from the Indian Startup ecosystem.

Amazon India is looking to honor innovators (in mobility and IoT), who are proving to be real game-changers, at the AWS Mobility Awards 2017. Go register! 👍

It's been over 6 months since the (populist?) demonetization saga. Initially we were given updates by the RBI on a regular basis. Nothing off late though. What was the point of this whole move again? 💸

Speaking of moving to digital currency, IRCTC seems to have moved in the opposite (and logical) direction by introducing a COD option for 600 cities (in phase 1)! Great move, seeing that a majority of the public still prefer paying by cash and digital transactions still have a 30% failure rate.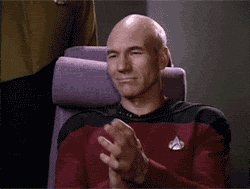 We came across two reports based on multiple surveys on how Indians earn and how much do Indians pay for houses. Both of these are fairly intriguing reads and offer some insights into the class divide that's becoming larger in the Country. I'd love to hear thoughts on this. Tweet to us or simply reply to this mail! 📨